Boysenberry and Lemon Cake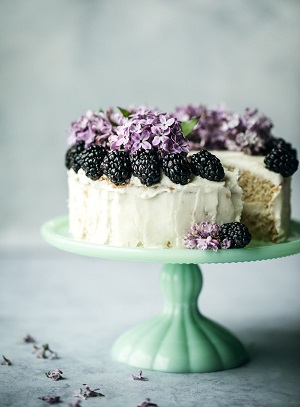 Ingredients:  
125g butter, softened
2 teaspoons grated lemon rind
1 cup sugar
3 eggs
1 cup standard plain flour
1 teaspoon baking powder
1/2 cup sour cream
Method:
Beat butter, lemon rind, sugar, and eggs together until light and fluffy. Sift flour and baking powder together. Fold sifted ingredients into egg mixture alternately with sour cream, mixing until smooth. Pour mixture into a greased and lined 20cm round cake tin. Bake at 160°C for 45 minutes or until cake springs back when lightly touched. Leave in the tin for 5 to 10 minutes before turning out onto a wire rack. When cold ice and decorate as you like, we recommend using New Zealand Boysenberries with Lemon Icing.